Eating to improve your digestive health.
Welcome to Blue Tree Nutrition!
I help people with digestive distress overcome their symptoms, so they can regain control of their life. 
My goal is to determine which nutrition path is best based on your diagnosis and symptoms. I see individuals with a variety of gastrointestinal and autoimmune issues. For many, the problem begins in the gut. The education will be very individualized, and based on the most up to date nutrition information.  
Education is provided on a wide range of gastrointestinal and autoimmune disorders such as:
– Celiac Disease
– Irritable Bowel Syndrome (IBS)
– Inflammatory Bowel Disease (Crohn's/Colitis)
– Small Intestinal Bacterial Overgrowth (SIBO)
– Sucrase-Isomaltase Deficiency
– Breast Implant Illness
– Ehlers-Danlos Syndrome
– Lyme Disease
– Diabetes
Specializing in the FODMAP
elimination diet. 
Please contact me to discuss your specific situation.
What Blue Tree Nutrition Provides:
– Initial nutrition consultation (75 minutes)
– Follow-up appointments as needed
– Text, email or call any time with nutrition questions
– Telehealth/Phone consult 
​ 
About Valerie
Registered Dietitian Nutritionist – RDN, LDN
My name is Valerie Polley. I am an Indianapolis-based registered dietitian and owner of Blue Tree Nutrition. I consult with clients both local and far away.
I have a bachelor's degree in nutrition from Purdue University and I have been practicing for over 20 years. I thoroughly enjoy helping clients through their health journey. I see a range of gastrointestinal and autoimmune issues including, but not limited to celiac disease, IBS, SIBO and those struggling with breast implant illness.
I specialize in the FODMAP elimination diet as well as other eating plans that fit a certain diagnosis and/or symptoms. 
Blue Tree Nutrition serves the Greater Carmel, IN area with flexible hours to Individuals in person, via Telehealth or a phone consult.
I came to Valerie with IBS and some other "mystery" symptoms. She listened intently to all of my symptoms and took a methodical approach to addressing them. A year and a half later my IBS is gone and she found the source of my "mystery" symptoms as well, which she gave me a protocol that took care of them.
LT-Indianapolis
Thank you for solving the bacterial overgrowth issue I struggled with for two years. You are the only one who even thought to recommend a SIBO test. You have given me a better quality of life! A.N-Ohio
Valerie has been the best person that has happened in my life! She involves me with every step of care and when I feel overwhelmed with decisions, she guides me in the way she would recommend. I have learned to trust her completely. S.J-Ohio
Valerie has been an incredible resource in my journey to healing and gut health. When I was diagnosed with SIBO, I felt so overwhelmed by what to eat and how to meal plan. Valerie's calm demeanor was comforting and her knowledge is extensive. She gave me super practical meals within my budget. I can say she was a key contributor to my health!
- KH-Avon
Valerie is an amazing resource that offers her education and support, in a very understanding professional manner.
I have a complex gut with many food sensitivties. Valerie is patient with my needs. I appreciate her commitment to continuous education by reaching out to the experts in the world of GI medicine and research, as the science is continuously ever changing.
- TB-Indianapolis
My experience with Valerie has been wonderful. I was diagnosed with both celiac disease and SIBO and was left feeling like a fish out of water with what my "new normal" of diet needed to look like.
Valerie has been my biggest resource on navigating this "new normal" and having her help guide me through these health challenges has been wonderful- she's been able to prepare a food plan and meal ideas that I am excited about. She's a wealth of knowledge on all things gut-related and is the best resource.
I'm so thankful for her and cannot recommend her enough.
- TL-Indianapolis
Valerie provided concise pragmatic nutritional information on FODMAPS and clarified the grey areas around celiac testing, clearly laying out the options. She is not dogmatic but flexible and a good listener. Her consultations cleared out some of the fog in my mind with respect to Celiac Disease and helped me understand where I needed to go from here.
- JT - Fishers
Valerie counseled our family regarding how to start the Low FODMAP Diet for our 15 year old daughter with IBS and gluten intolerance. She was very knowledgeable about the diet and how to implement it. She was also great at following up with us and providing ongoing support.
- EH - Carmel
From My Blog
Articles, recipes and more
Does Sugar Cause Inflammation and Pain? Everything You Need to Know Inflammation is an important part of the immune response, but when it becomes chronic, it can lead to the development of chronic diseases such as obesity, type 2 diabetes, and heart disease. Sugar is...
Shop Vitamin & Supplements
If you are looking to purchase professional grade vitamins and supplements at a great price, click on the button below.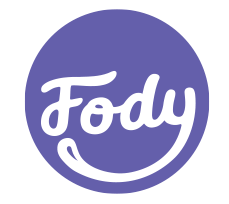 IBS-Friendly Foods from Fody
Enjoy delicious foods, free from IBS symtoms with Fody's selection of low FODMAP products.
Frequently Asked Questions
Learn How it Works!
What is included in an initial consultation?
Before your initial consultation you will fill out a Nutrition Health Questionnaire. We will discuss the information on the questionnaire. We will go through an entire nutrition education based on your diagnosis or reason for seeing the dietitian. Handouts will be reviewed and brought home to refer to when needed.
What should I expect from a follow-up appointment?
Your follow-up appointment can be what you chose. We can meet and go over questions that have come up since the initial consultation, and evaluate how well you have been doing. You can also use the follow-up appointment to meet at the grocery store of your choice to take a tour with the dietitian. 
Do you accept insurance?
Yes, Blue Tree Nutrition is in-network with Anthem Blue Cross/Blue Shield and UnitedHealthcare. If you do not have Anthem or UnitedHealthcare as your insurance provider, Blue Tree Nutrition, LLC works as a fee-for-service provider. However, if your insurance company provides coverage/reimbursement for nutrition counseling by out-of-network dietitians, we will provide you with a Superbill with the necessary codes to submit to your insurance company as proof of service and payment. Your insurance company may then reimburse you directly for all or part of the services paid. Contact your insurance company for details on reimbursement.
I do not have an actual diagnosis from a doctor, but I am having gastrointestinal symptoms. can I still make an appointment?
In this situation, it is best if you talk with the dietitian prior to making an appointment. Many individuals have symptoms, especially gastrointestinal with no diagnosis.
I do not have gastrointestinal issues, but I would like to see the dietitian for another reason. Can I still make an appointment?
Yes, but it is best to contact the dietitian to discuss your situation.
Location
4582 Northwest Plaza West Drive, Suite 11
Zionsville, IN 46077-9270